This year's Vermont Farm Show in Essex Junction showcased the remarkable range of farm products raised, crafted and sold in the state and, in some cases, nationwide. Here's a sampling of vendors at the show.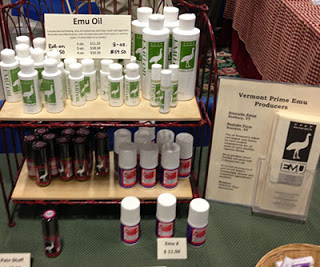 Where did that big green egg come from? An emu!
Find more photos at the Vermont Farm Show web site.