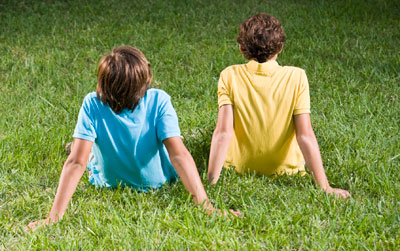 Though cold winds chill the air and snow blankets much of the U.S., pesticide use remains a hot topic — and not only among gardeners. The most recent comments come from the American Academy of Pediatrics (AAP) Council on Environmental Health, whose December 2012 policy statement makes a clear link between pesticide exposure and children's health problems.
Published in Pediatrics, the official journal of the 60,000-member AAP, "Pesticide Exposure in Children" enumerates the harmful effects of pesticides on children. "Children encounter pesticides daily and have unique susceptibilities to their potential toxicity," the statement reads. "Acute poisoning risks are clear…. Epidemiologic evidence demonstrates associations between early life exposure to pesticides and pediatric cancers, decreased cognitive function, and behavioral problems."
The article cites the need for more research, as well as "policies that promote integrated pest management (IPM), comprehensive pesticide labeling, and marketing practices that incorporate child health considerations." Pediatricians are urged to educate parents about pesticides, as well as work with schools and governments to advocate less-toxic pest controls and to keep communities informed about pesticides being applied in their vicinity.
You can help, too. Because children can be exposed to pesticides through the air, food and contact with surfaces where they live and play, it's important to make smart choices.

Read the label on any pesticides you use — even if they are labeled "organic" or "natural."
Avoid chemical lawn fertilizers and opt for a natural, low-maintenance lawn.
Stay abreast of research through groups that follow the issue, such as SafeLawns.org, a nonprofit advocacy group that promotes natural lawn and grounds care.
Work with your local Master Gardener program or Extension Service to bring organic practices to your community.
Aimee Diehl writes from her home in rural Cornwall, VT,
where she lives with her husband, two daughters, and a dog.