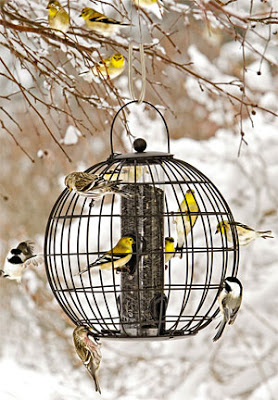 Just because the garden is dormant in winter doesn't mean it can't be a lively place. With a few well-placed ornaments and some nature-themed ideas, you can enliven a winter landscape.
Here are some ideas for your garden in winter:
Add lights whenever you can. Take advantage of shorter days and put them on a timer.
Use nature-inspired creativity, such as dried grass stalks, seedheads and vines.
Showcase garden decor, such as gazing globes, sculpture, tuteurs and trellises.
Encourage wildlife to visit by setting out birdfeeders and other attractions.
– David Grist, former Employee-Owner